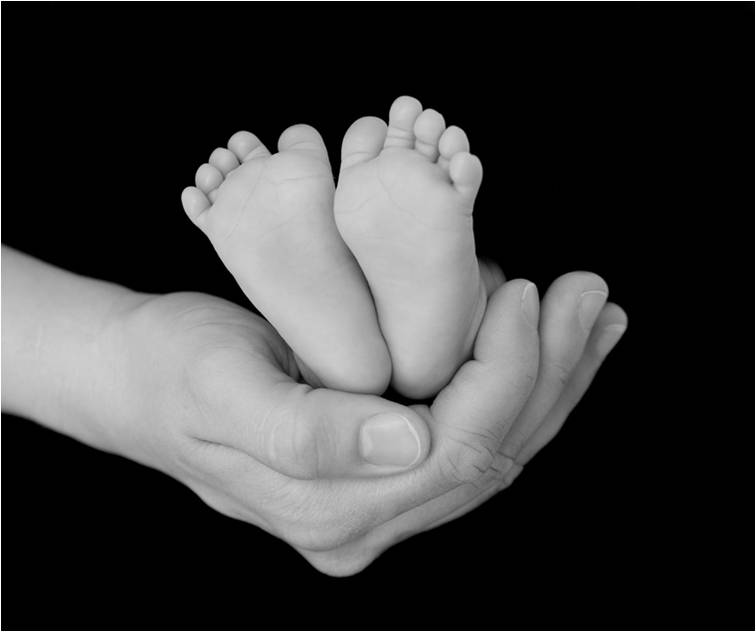 "She is so weak. We are trying our level best". Doctor's words disheartened Ram.
"She is just 19, an adolescent girl. This is my fault", Ram thought.
Ram's leisure period was over and it is the time for an NRI meeting. He insisted his driver to be there and started.
An hour passed and doctors showed their smiling faces from the stealthy operation theater as if they have crossed a sea with a raft.
"She looks like you", the nurse lifted the baby to show to Mallika.
Mallika blushed and saw the fascinating face of her child.
Ram came back from the meeting and took the child. "Thank you. She looks pretty as like you. Neelima will surely like this angel"
Mallika closed her eyes and went a year back. She was sweeping the pavement with a broom stick. Ram was sitting on a bench and watching a small child playing pranks and crawling. His eyes turned wet. The traders rushed to the platform as the Korba express approached the station.
'If I would ever have a child, he would be one among these hawkers', she thought.
She turned to the direction from where she heard her mother's yelp. She followed the sound and saw her mother lying on the track.
"She was reckless and didn't notice the train coming until it approached her. When she noticed, she tried to move away but fell on the nearby track", Ram explained what he saw. They took her mother to hospital.
"Your mother's head got hurt and she lost her consciousness", the doctor said with sad tone and introduced her with all those medical terms what a sweeper cannot understand. But she understood only one thing that her mother needs an operation which costs lakhs. She felt as if she has been left alone in a maze. Ram took her hand with care.
"Where is the baby?" the nurse asked with a terrified expression.
Mallika opened her eyes but didn't utter anything. 'I felt like my life was miserable once. I wanted to be a child of my mother. Now I'm a true child to my mother. But I feel miserable. I'm not a mother of my own child. Cuz I'm… a surrogate mother"
The nurse was able to see, only a drop of tear as the answer.